Starting a rice retailing business, or bigasan, makes a lot of sense in the Philippines, where rice is consumed every day. People buy in large numbers, and restaurants order in large quantities.
So, selling or dealing rice can be a good way to make money because it is needed every day. It's also a cheap business to start, since you only need between P80,000 and P120,000 to get started.
Here are 10 important things you should do to help you do well in this business.
1. Get a license from the NFA first.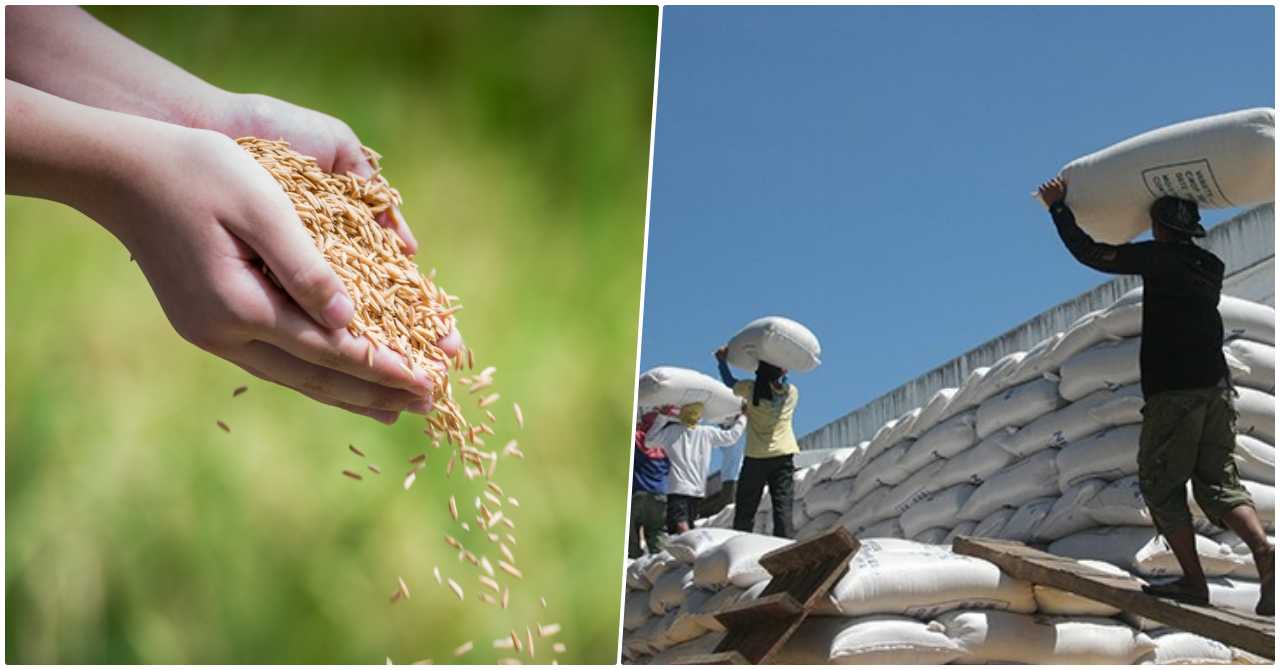 Obtaining a license from the National Food Authority (NFA) would be your first step in starting a rice retailing business or bigasan business. They will let you know if you are allowed to sell and give away rice.
The NFA license can be gotten at the NFA office that is closest to where your business is located. After paying an application fee of P100 to a Licensing Officer (LO), you will be given an application form.
Once you've turned in the application form to the LO, you'll pay a license fee based on how much money you have and get a receipt from the cashier.
The last thing you need to do is get your equipment and building ready for an NFA investigator to check them out. If that goes well, you'll need to go back to the LO with your notice of inspection, official receipt, and proof of fixing any problems (if any).
The next step after getting an NFA license is to register your business. A sole proprietorship business must register with the Department of Trade and Industry (DTI), whereas a partnership or corporation must register with the Securities and Exchange Commissions (SEC).
2. Buy proper equipment
The NFA wants you to have the right tools in order to sell rice. You will need, among other things, a calibrated scale, rice boxes that are painted white, and price tags that show how much the rice costs per kilogram.
The classification, variety, and grade of the rice grain, as well as whether it is NFA or not, are also needed.
Lastly, you need to put up a 45 cm wide by 75 cm long sign that says "Licensed Grains Retailer" or "Wholesaler," your business name, and the NFA control number. This is the last legal step you need to take to sell rice.
3. Make sure your rice business is in a good location.
The place you choose should have a lot of foot and car traffic and be good for your target market. Study the habits of people who often buy rice and other goods from "palengkes" to figure out how to handle the situation in your favor.
4. Invest in good storage for your rice.
The problem with selling rice is that it goes bad quickly and loses its quality in three months. So, use the "first-in, first-out" inventory method to get the most out of your rice and keep its quality.
Also, keep an eye out for insects or bugs that eat rice, like bukbok or grain weevils. Keep your storage area clean and sanitary. Ask your rice supplier for tips on how to keep insects away.
5. Get to know your vendors and potential clients
Make a list of all the rice suppliers near you and get to know them well. If you do this, you'll be able to get discounts and even referrals from them in the future.
Customers will be more likely to do business with you if you sell a lot of different kinds of rice, since they will have a lot of options.
Even though this may be easy, you should think about making deals with big businesses like hotels, resorts, and restaurants as well as small businesses like carenderias.
If you give discounts to businesses, they might be more loyal to you and might even tell other people who want to buy rice in bulk to come to you.
Contact Information for Business Licensing Authorities
National Food Authority Philippines
North Avenue, Quezon City, Philippines
Website: www.nfa.gov.ph
Facebook: www.facebook.com/nfapublicaffairs
Twitter: @bigas_nfa
Mobile no.: 0906-436-3133
Department of Trade & Industry
Trade & Industry Building, 361 Senator Gil J. Puyat Avenue, Makati City, Metro Manila, Philippines 1200
Website: www.dti.gov.ph
Email: [email protected]
Facebook: www.facebook.com/DTI.Philippines
Twitter: @DTIPhilippines
MSME Assistance Hotline:(+632) 751-5096
Security and Exchange Commission (Licensing Unit)
G/F Secretariat Building, PICC Complex, Roxas Boulevard, Pasay City, 1307
Website: www.sec.gov.ph
Email: [email protected]
Fax no.: 818-7187
Do you run a rice retailing business or bigasan? If you have any more suggestions, please leave them in the comments section. Thank you.